Taking-off from a Green Camp into a vocational green future
More and more young people today want to contribute through their lifestyle to a sustainable world and make a difference towards the future development of our planet. The "South Baltic Bridge" collaboration, a project initiated and implemented within the Interreg South Baltic Programme and supported by the ERDF fund with participants from five Baltic Sea states, is also committed to this trendsetting concept.
The project aims to sensitize young people to a resource-saving handling of the earth and the limited raw materials as well as to arouse their interest in professions in the green and blue economy (environmental protection and maritime economy). The project is successfully implemented through the regular organization of Green Camps and Technology Olympiads, where pupils and students not only compete and develop solutions but also exchange their views on urgent issues of environmental protection and green economy.
The thematic focus of these international gatherings is on topics such as green building, clean transportation, renewable energy or waste management. Jasmin Helms, a young woman from Schwerin, also had the opportunity to take part in such a three-day camp in Holbæk, Sjælland, and to share ideas with participants from different countries in practical group work on challenges in the field of sustainable building and green architecture.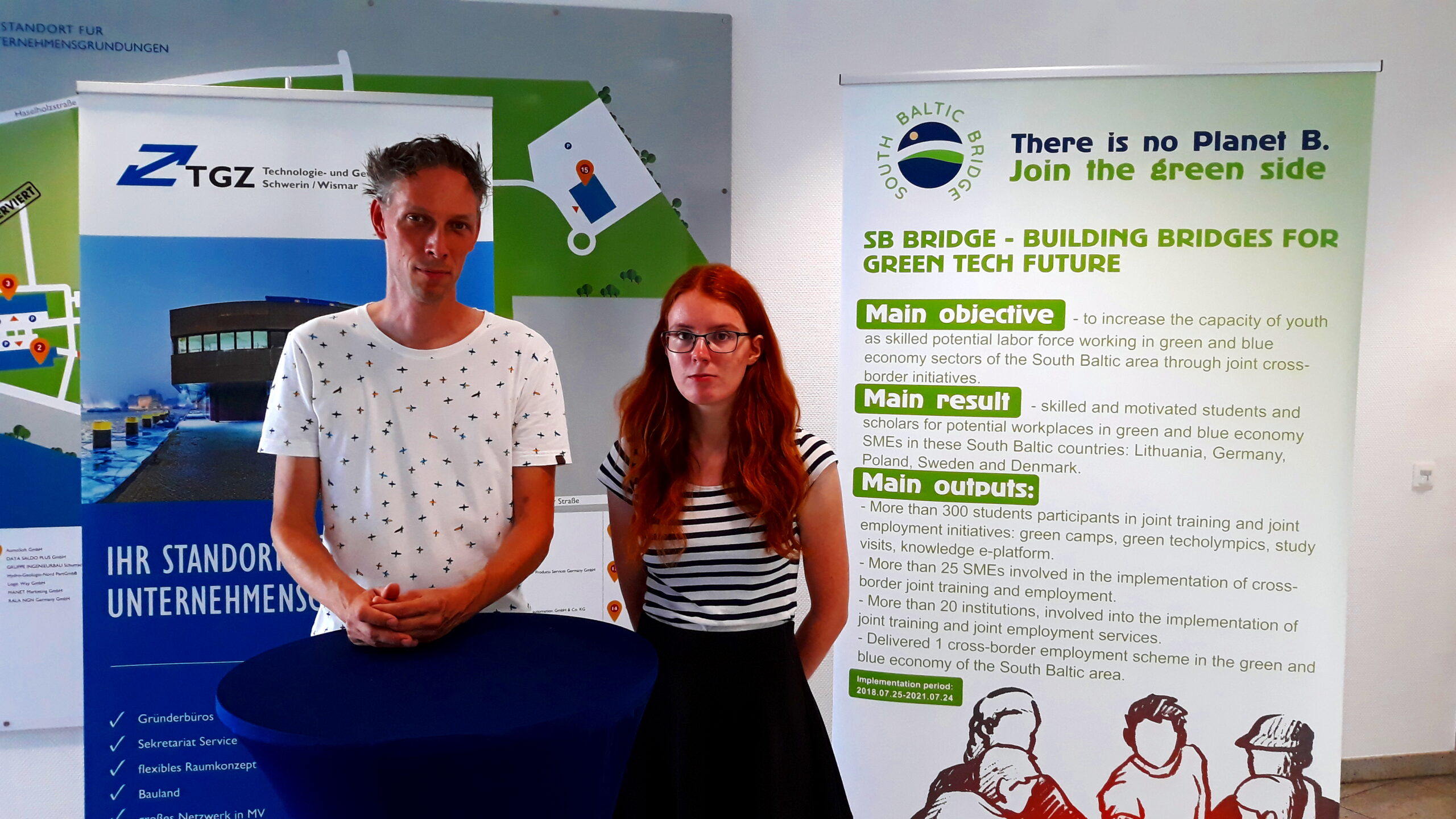 The insights and experiences gained during the camp strengthened Jasmin in her career aspirations. After all, the young high school graduate naturally wanted to take up a future-oriented profession in which she could also play a fulfilling role and take responsibility. Now she is working and studying with the "IPP Ingenieursgesellschaft", an innovative company for sustainable urban development and IT competence, located in the Schwerin Technology Centre (TGZ). There, a multitude of challenging tasks and interdisciplinary projects await the 18-year-old woman, who will simultaneously complete a degree in construction engineering as part of her dual education.
So, Jasmin will certainly not be bored or under-challenged. Now the demanding day-to-day life of the future engineer revolves on professional land recycling, waste management and landfill technology as well as the conception of sustainable residential and commercial areas. In all these fields, Jasmin will be looking for suitable solutions that correspond to the current state-of-the-art in environmental technology and contribute to the preservation of ecosystems. She certainly feels well prepared for this new challenge, partly thanks to her participation in a Green Camp and the insights and knowledge she gained from it.