Young technology enthusiasts tinkered in the Technology and Trade Centre Schwerin (TGZ)
On the last weekend in September, German project partner ATI erc organized this year's regional Green TechOlympics in cooperation with enterprises from the Technology Centre Schwerin. The competition, which aims to get regional youth excited about technology, natural sciences, and green career fields, has been taking place since 2007. Participating pupils and students can not only test their practical and theoretical knowledge of STEM subjects but also establish initial contacts with innovative start-ups and potential employers from the green and blue economy.
A total of 25 pupils and students took on the brain-teasing competition with various stations, exciting challenges, and an extensive knowledge test. Professional support and expertise in designing the tasks came from Schwerin Hackspace. For example, the participants had to levitate a plate, pick padlocks (lockpicking) as fast as possible or develop a high-level circuit diagram with a sound modulator to produce a phaser sound.
Of course, there were no real losers in the TechOlympics, because all participants went home with giveaways and a gift bag after the event. For the first-place winners in grades 8 to 10, 11 to 13, and studies/university, there were also small prizes and non-cash prizes provided by the TGZ enterprises as recognition.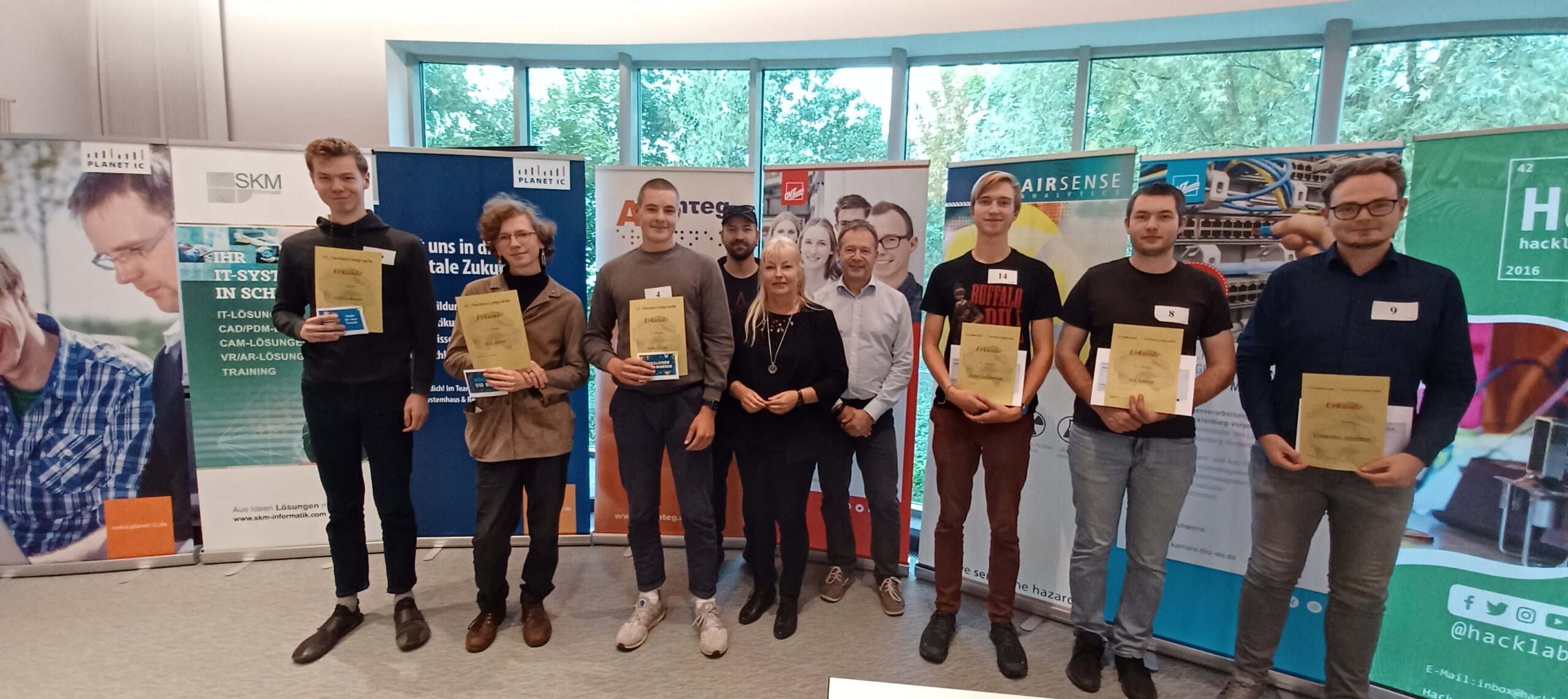 This year's winners included Joost Pillat, Joschik Brunow, and Erik Larsen among the pupils and Alexander Schengber, Ole Panzer, and Josef Pribbernow among the students. Special thanks from the ATI goes to the numerous sponsors and long-time supporters who contributed to the successful outcome of the event. Good news at the end: A new edition of the Green TechOlympics next year is firmly planned!
ATI erc gGmbH